Fresno Chiropractor : Northwest Family Chiropractic
Can Chiropractic help?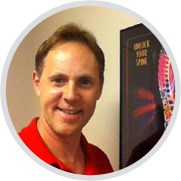 Dr. Dennis Robertson runs a referral-based chiropractic practice. We use this website to explain to Fresno-area residents what chiropractic is—and what chiropractic isn't!
A Natural Solution!
Are you looking for a natural solution to headaches or back pain? Or perhaps ways to get well and stay well that avoid drugs or surgery? You're in the right place! Because finding a qualified chiropractor in the Fresno-area begins and ends right here!
Looking for Relief?
Take the first step towards relief by calling our Fresno chiropractic office today. Countless other Fresno-area residents already have!
Your family's chiropractic care provider in Fresno


Northwest Family Chiropractic | Dr. Dennis Robertson

(559) 227-1777